Geonex casing system CSR
Casing system ring up to Ø 1220 casing dimensions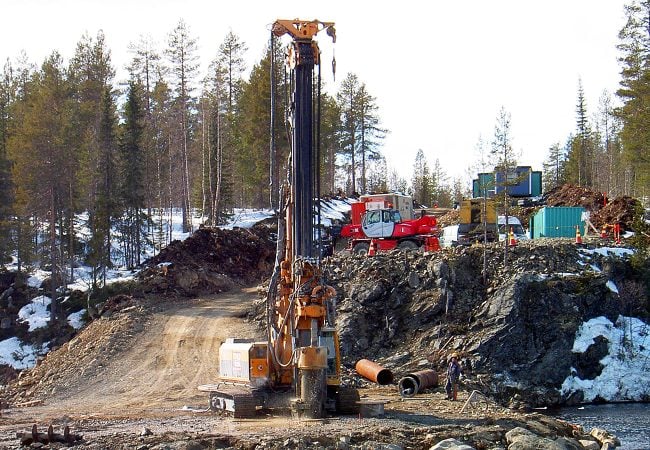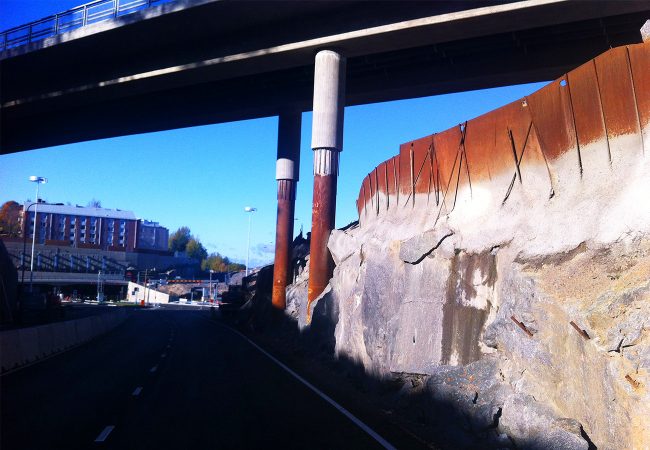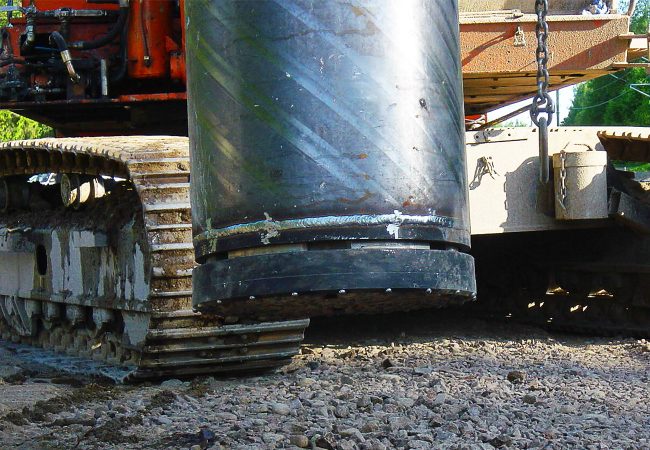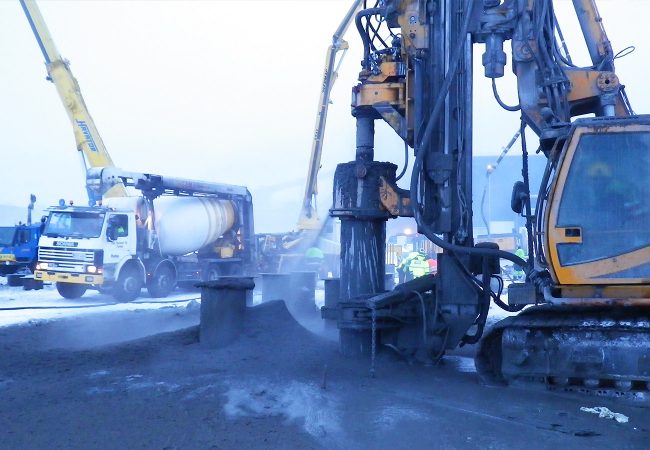 Geonex CSR is an efficient, straight and environmental drilling casing system. It's designed to allow continuos casing of a hole in loose, stable as well as overburden ground formations which is applicable in vertical, horizontal and diagonal drilling. CSR comprises three main components: driver bit, casing shoe and a casing bit. CSR is a casing system comprised of a simple concentric method of drilling through overburden with casing.
Download datasheet
Applications for Geonex casing system CSR
Foundation and piling

The CSR casing system drills straight holes, in any type of ground conditions, which makes it ideal for foundation work.

Special drilling

Special applications include water well drilling, pipe roofs, and ground stabilisation among others.

Starter casing

The CSR can be used for drilling starter casings, where the ground is mixed and contact with hard rock inevitable.
Technical information
Geonex casing system CSR
| | Driver bit outer dia. mm (in) | Casing bit outer dia. mm (in) | Applicable casing outer dia. mm (in) | Casing wall max. mm (in) |
| --- | --- | --- | --- | --- |
| 114,3mm casing CSR114/10,0t | 93 (3,66) | 125 (4,92) | 114,3 (4,5) | 10,0 (0,39) |
| 139,7mm casing CSR140/10,0t | 117 (4,61) | 151 (5,94) | 139,7 (5,5) | 10,0 (0,39) |
| 152,4mm casing CSR152/10,0t | 130 (5,12) | 163 (6,42) | 152,4 (6,0) | 10,0 (0,39) |
| 168,3mm casing CSR168/12,7t | 140 (5,51) | 179 (7,05) | 168,3 (6,63) | 12,75 (0,50) |
| 177,8mm casing CSR178/12,7t | 150 (5,91) | 188 (7,40) | 177,8 (7,0) | 12,75 (0,50) |
| 193,7mm casing CSR194/12,7t | 165 (6,50) | 206 (8,11) | 193,7 (7,63) | 12,75 (0,50) |
| 219,1mm casing CSR219/12,7t | 191 (7,52) | 231 (9,09) | 219,1 (8,63) | 12,75 (0,50) |
| 244,5mm casing CSR245/12,7t | 216 (8,50) | 258 (10,16) | 244,5 (9,63) | 12,75 (0,50) |
| 273,0mm casing CSR273/12,7t | 245 (9,65) | 291 (11,46) | 273,0 (10,75) | 12,75 (0,50) |
| 323,9mm casing CSR324/14,2t | 292 (11,50) | 339 (13,35) | 323,9 (12,75) | 14,2 (0,56) |
| 355,9mm casing CSR356/12,7t | 327 (12,87) | 371 (14,61) | 355,9 (14,0) | 12,7 (0,50) |
| 406,4mm casing CSR406/12,7t | 378 (14,88) | 420 (16,54) | 406,4 (16,0) | 12,7 (0,50) |
| 457,2mm casing CSR457/12,7t | 429 (16,89) | 471 (18,54) | 457,2 (18,0) | 12,7 (0,50) |
| 508,0mm casing CSR508/12,7t | 479 (18,86) | 526 (20,71) | 508,0 (20,0) | 12,7 (0,50) |
| 558,8mm casing CSR559/12,7t | 530 (20,87) | 577 (22,72) | 558,8 (22,0) | 12,7 (0,50) |
| 609,6mm casing CSR610/12,7t | 581 (22,87) | 628 (24,72) | 609,6 (24,0) | 12,7 (0,50) |
| 609,6mm casing CSR610/16,0t | 574 (22,60) | 628 (24,72) | 609,6 (24,0) | 16,0 (0,63) |
| 660,4mm casing CSR660/12,7t | 632 (24,88) | 680 (26,77) | 660,4 (26,0) | 12,7 (0,50) |
| 660,4mm casing CSR660/16,0t | 625 (24,61) | 680 (26,77) | 660,4 (26,0) | 16,0 (0,63) |
| 711,2mm casing CSR711/16,0t | 674 (26,53) | 730 (28,74) | 711,2 (38,0) | 16,0 (0,63) |
| 762,0mm casing CSR762/16,0t | 725 (28,54) | 781 (30,75) | 762,0 (30,0) | 16,0 (0,63) |
| 812,8mm casing CSR813/16,0t | 776 (30,55) | 835 (32,87) | 312,8 (32,0) | 16,0 (0,63) |
| 914,4mm casing CSR914/16,0t | 875 (34,45) | 938 (36,93) | 914,4 (36,0) | 16,0 (0,63) |
| 1016,0mm casing CSR1016/18,0t | 972 (38,27) | 1040 (40,94) | 1016,0 (40,0) | 18,0 (0,71) |
| 1219,0mm casing CSR1219/20,0t | 1169 (46,02) | 1244 (48,98) | 1219,0 48,0 | 20,0 (0,78) |