GEONEX Clamps
GEONEX clamps for better controlling of the pile pipe during drilling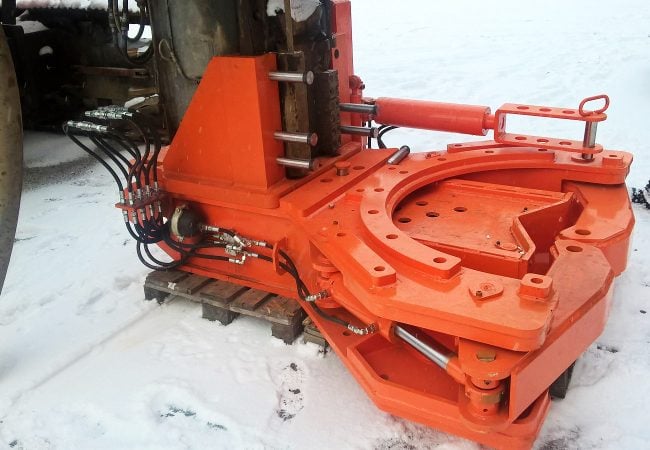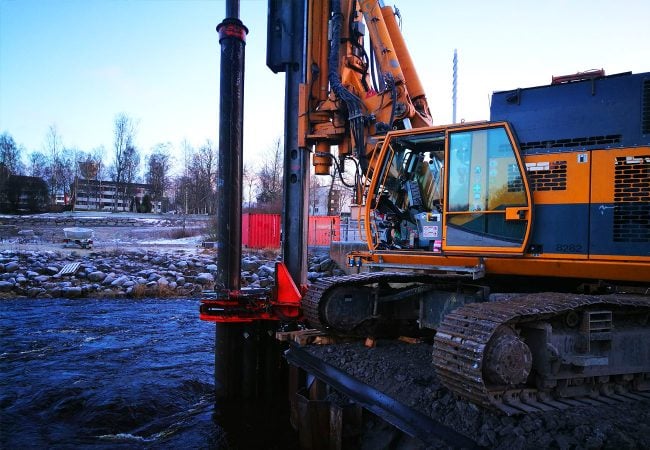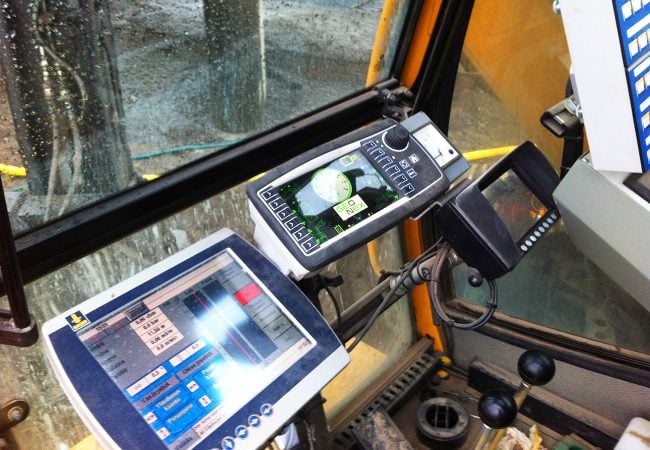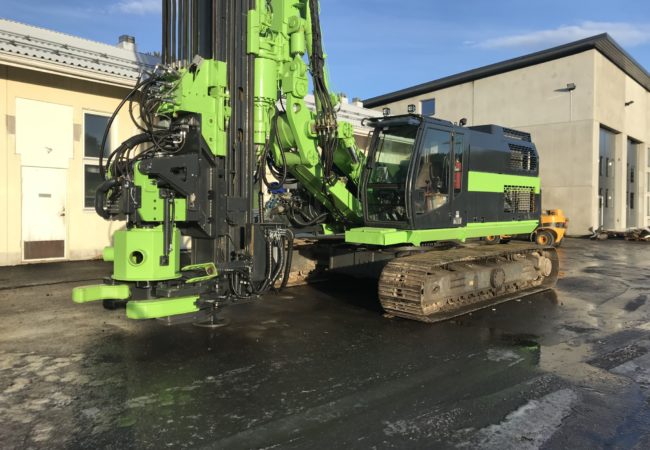 GEONEX Clamps enable better controlling of pile pipe during drilling. This is needed especially in difficult ground conditions and special situations. Clamps can be also equipped with tool break out drill rod connections. Clamp set also insures that pipe is correctly aligned to rotary head.
Download datasheet
Applications for GEONEX Clamps
DTH-hammer piling

The Geonex Clamps can be used to drill piling for DTH-hammers.

Interlocking pipe walls

The Clamps are used for drilling interlocking pipe walls.

Pipe handling

The Geonex Clamps make pile pipe controlling easier and better during drilling.
Technical information
GEONEX Clamps
| | |
| --- | --- |
| Gripping diameter range mm (in) | 140-1220 (5,5'' - 48") |
| OPTIONS | Hydraulic back rest |
| OPTIONS | Additional hydraulic rear roller rest |
| OPTIONS | Drill rod opening cylinder and with accessories to open rod connections |