Geonex DTH-Auger rods
Geonex DTH-Auger rods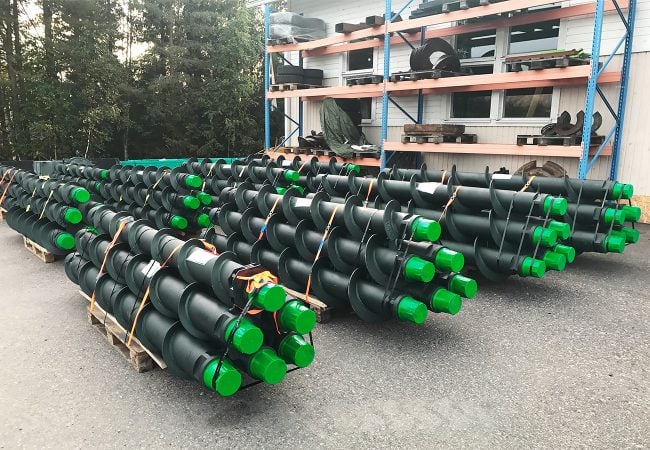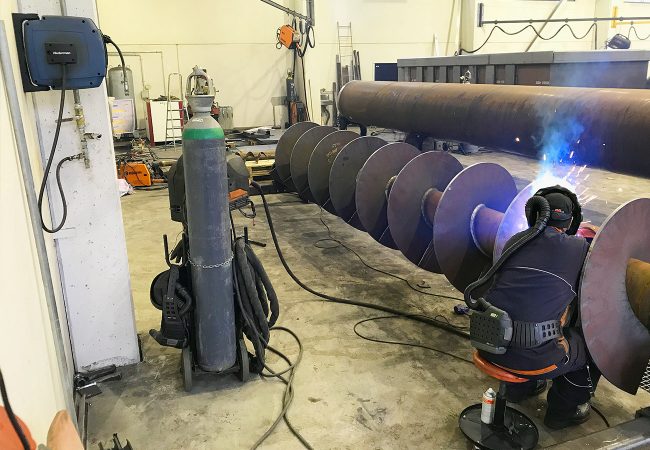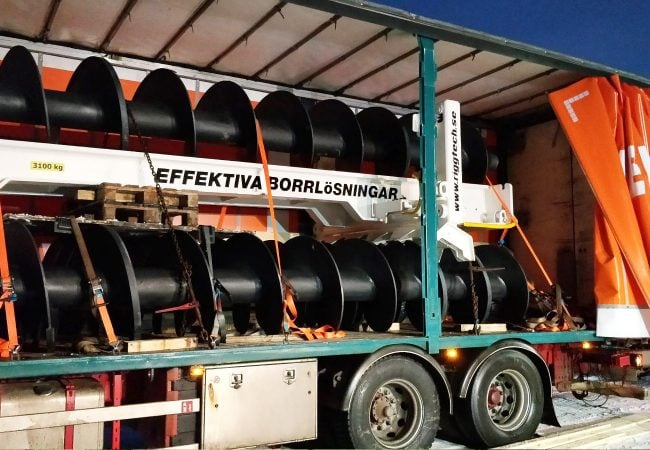 GEONEX is manufacturing Auger Rods especially designed for Horizontal drilling for the most common casing sizes (139,7-1220 mm). Normally, the Auger rods are manufactured 3,0 m or 6,0 m long with API Reg connections. Thread types of other standards or with HEX rod ends are possible. We can also design Auger rods after your demands. We can repair or replace the screw blades on existing drill rods.
Download datasheet
Applications for Geonex DTH-Auger rods
Horizontal drilling

Especially for horizontal with DTH-hammer up to Ø1220 mm casing pipe

Drilling in different angles

Augers can be used to assist also in vertical or angular drillings

Special drilling

Custom made special augers with stabilizers and unusual connections.
Technical information
GEONEX DTH-Auger rods
| | Dimension range | Connect |
| --- | --- | --- |
| Ga auger rods | < Ø 1220 mm (48") | Api Reg, Beco, HEX HL 120, HEX HL 240 |
| Auger rods | < Ø 1220 mm (48") | Api Reg, Beco, HEX HL 120, HEX HL 240 |
| Hammer sleeve augers | < Ø 1220 (48") | Api Reg, Beco, HEX HL 120, HEX HL 240 |
| Connections | 2 3/8"-12" | Api Reg, Beco, HEX HL 120, HEX HL 240 |
| Stabilizers | < Ø 1016 (40") | Api Reg, Beco |